This article covers the general functionality of the calendar in Pabau.
The calendar is the bread and butter of your practice, so it's important to know how to utilise all that it offers.

For a more in-depth overview, check out our Pabau Academy video on the calendar.
---
You can access your calendar from the left sidebar menu.


The calendar page will show you the available shifts for today's date. If you haven't set up any shifts yet, read our article on how to create a shift.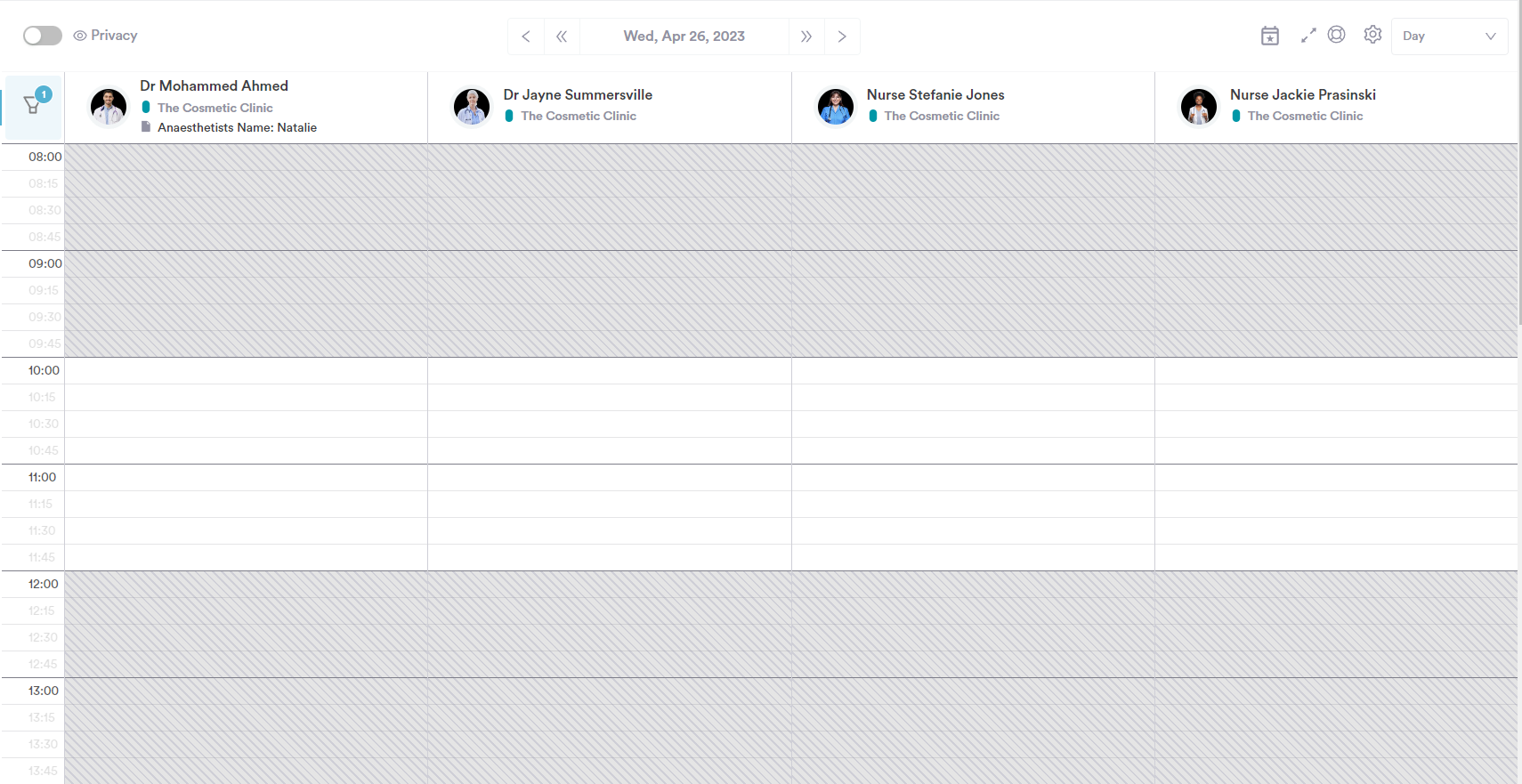 The grey area represents hours outside of a shift, whereas the white area is the shift itself. You can book appointments only within an existing shift.
The shifts listed will have their details on the top of their calendar, and they'll have an icon indicator if their shift is related to a room.


The calendar has a line indicating the current time, which helps to visually separate past appointments from upcoming ones.
In the top left corner of the calendar is the privacy setting. If toggled on, all client details will be hidden from the appointments.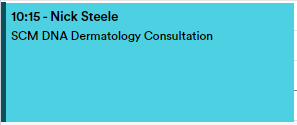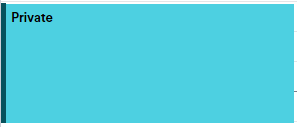 In the centre is the date. Hovering over it will open a pop-up where you can quickly navigate the calendar.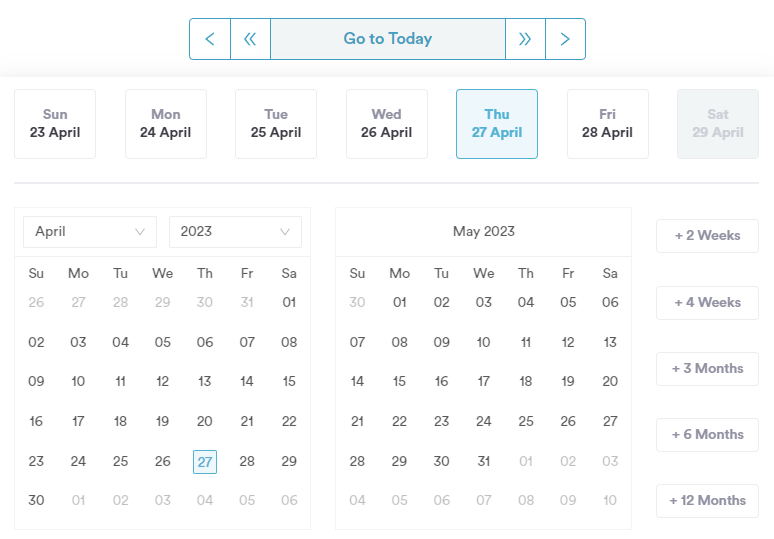 Otherwise, clicking on it will take you to today's date.
Underneath the privacy toggle, is the calendar filter.


Clicking on it will open the filter options on the right side of the screen.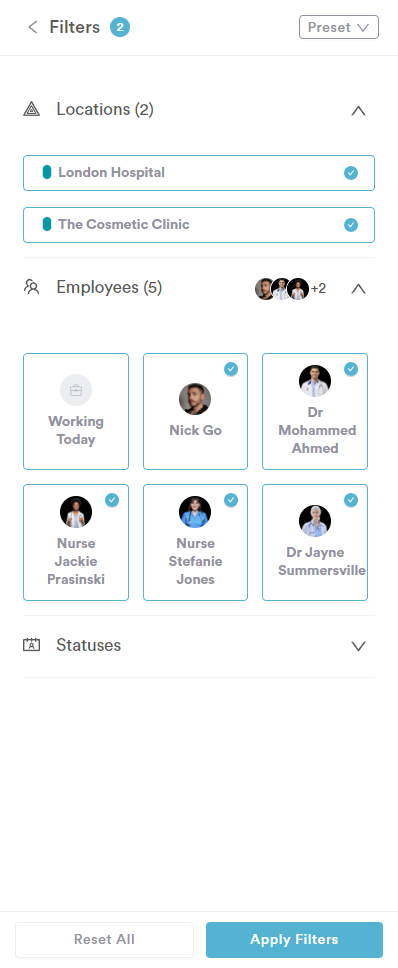 There are several buttons in the top right corner of the calendar.

The first one opens the confirmation manager, where you can find a list of all your appointments and their status on a daily basis.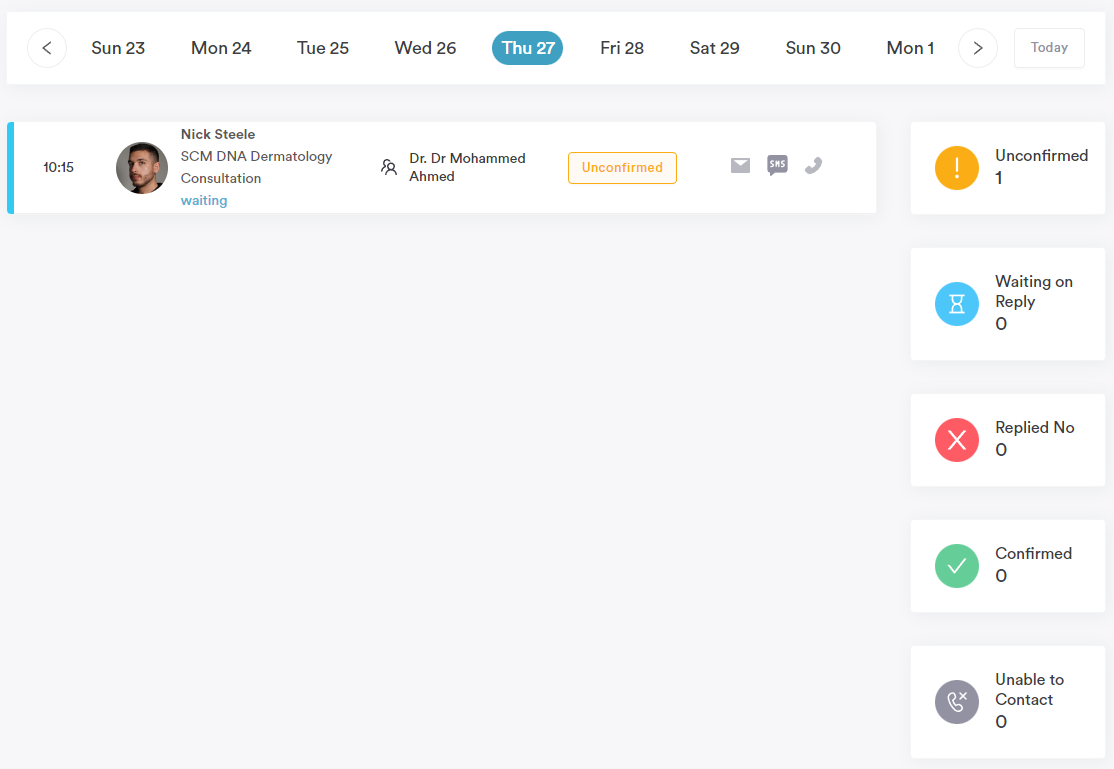 The second button allows you to switch to full-screen mode.
The third button, Legend, will open the appointment icons legend- these icons will appear on the appointments themselves to give you important appointment information at a glance.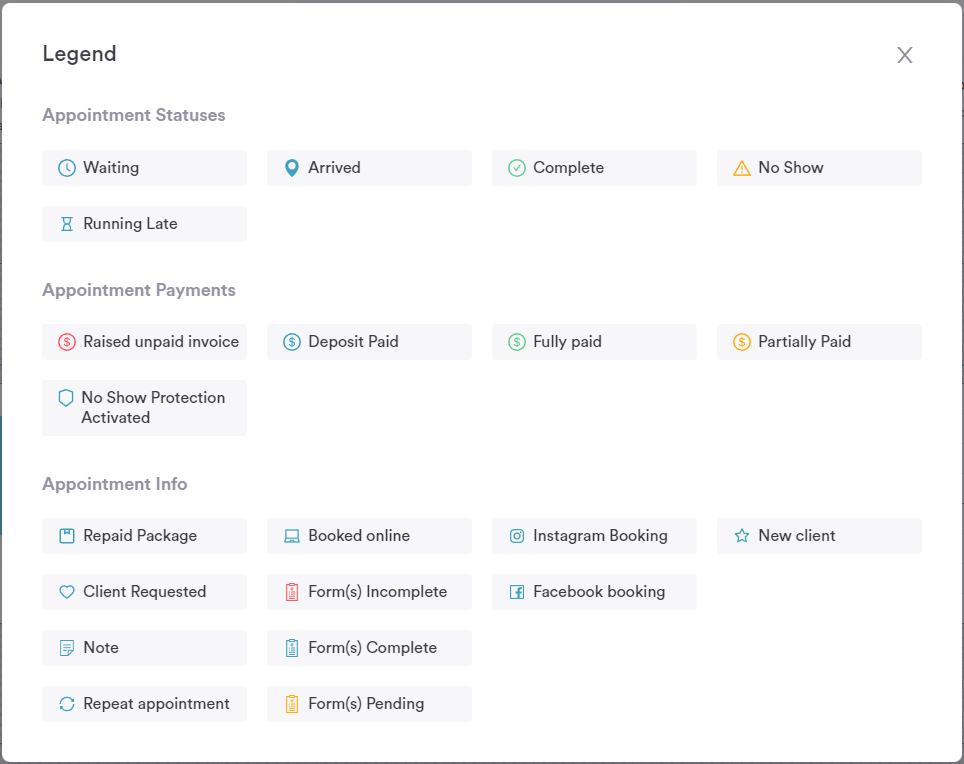 Next up, is Settings, where you can adjust the calendar zoom, edit the schedule, re-order the columns, or access the calendar settings.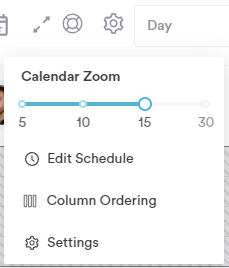 Lastly, we have the calendar view mode.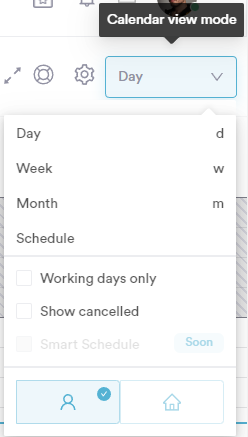 In the calendar view mode dropdown, you can select if you'd like to view the calendar on a daily, weekly or monthly basis, as well as select if you want to view working days only, cancelled appointments and switch between employee or room view.